The Southern Obstacle Challenge Association is a non-profit organization that has been formed to offer obstacle challenge and sanctioned Craig Cameron Extreme Cowboy Race events all over the Southeast.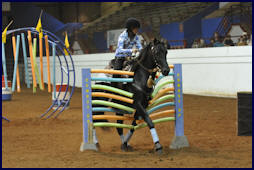 The goal of SOCA is to provide events where horses and riders can have fun, as well provide education about our equine friends, foster camaraderie, and promote involvement with the equine community. There are divisions for all levels of horses and riders at all events, with payback and prizes awarded.

SOCA will also offer clinics and schooling days to help horses and riders negotiate obstacles in a safe manner and where participants can improve their horsemanship skills.

SOCA will also host charity events to help raise much needed funding for various other non-profit organizations, in and outside the equine industry.

SOCA Annual Individual Membership is only $10 and entitles members to discounted entry fees at SOCA events, advance notice of events, newsletters, and email blasts.

Click here for an Membership application.